---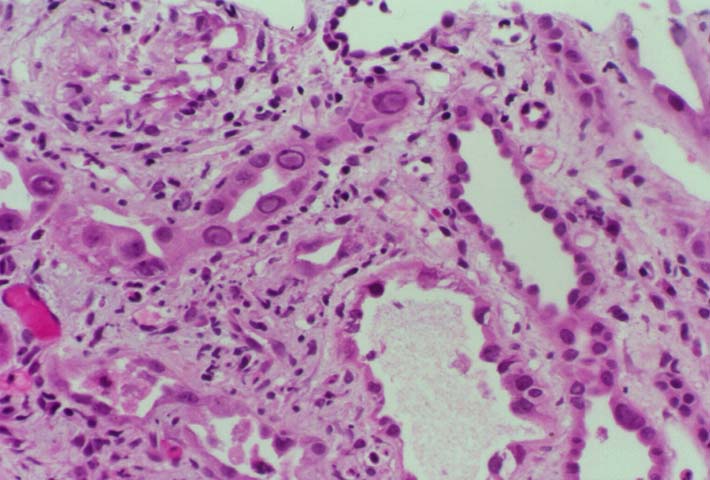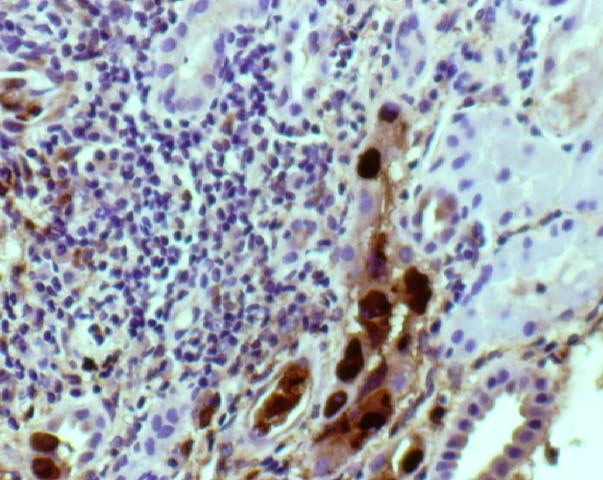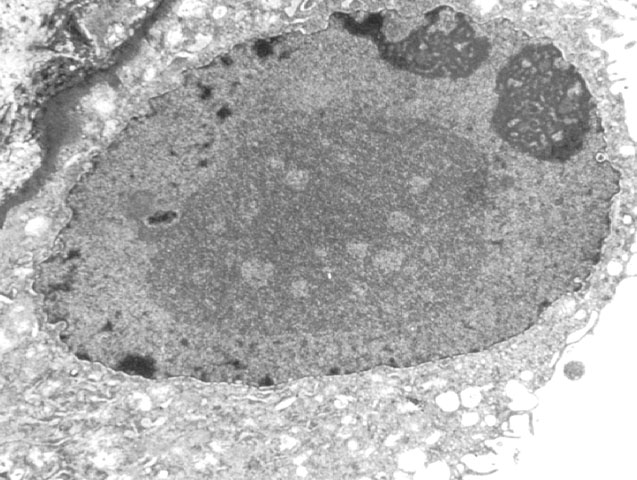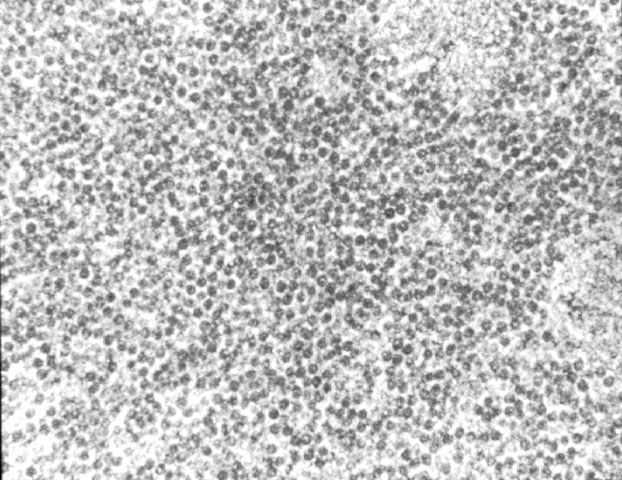 POLYOMA VIRUS (BK VIRUS and JC VIRUS) INFECTIONS
The polyoma virus infections are acquired early in childhood, and 60-80% of adults in the U.S. test seropositive for these viruses. The majority of infections are subclinical and lead to viral latency within the kidney. Reactivation occurs in transplant recipients as a result of immunosuppressive therapy. Serologic evidence suggests that the donor kidney may act as the vehicle of transmission. BK or JC virus is shed in the urine of 10-60% of patients after renal transplantation, but clinically significant interstitial nephritis is infrequent.
Clinical presentation
The typical presentation is a rise in the serum creatinine, which cannot be distinguished from rejection or drug toxicity on clinical grounds. A few cases show hydronephrosis on ultrasound examination at the time of allograft biopsy. Intravenous pyelography in these patients may demonstrate a ureteric stricture. Hemorrhagic cystitis is described after bone marrow transplantation.
Pathology Findings
Needle biopsy of the allograft kidney shows a mixed interstitial inflammatory infiltrate with focal tubular injury. The tubular epithelium shows marked anisonucleosis, nuclear atypia, and basophilic or amphophilic intranuclear inclusions. Tubulitis is frequently present, and satisfies the Banff criteria for acute rejection. In addition biopsies may show clusters of neutrophils in the tubular lumen suggestive of pyelonephritis.
Differential diagnosis
Acute tubular injury due to ischaemic or immunologic injury can result in a florid regenerative response with extremely prominent nucleoli, which should not be confused with viral inclusions. Polyoma virus inclusions in biopsy tissue are intranuclear with a homogenous basophilic or amphophilic appearance, which is quite distinct from cytomegalovirus, herpes virus and adenovirus inclusions. Definite identification may be done by immunohistochemistry, in-situ hybridization, or PCR. Electron microscopy is also a useful tool in the differential diagnosis. Polyoma virus particles measure 45-55 nm, while adenovirus measures 70-90nm. Herpes simplex and cytomegalovirus are enveloped virions with a size range of 120-160nm. In formalin fixed tissue viral particles can appear to be smaller than their expected size due to shrinkage artefact.
Treatment
No specific therapy is currently available for polyoma virus infections. Human immune globulins are administered by some clinicians, but their efficacy has not been established. Reduction in immunosuppression is helpful, and results in a decrease in the viral load in follow-up biopsies. Unfortunately, this strategy generally results in graft loss due to rejection. If ureteric stenosis is present, surgical intervention can potentially benefit cases with significant obstruction. However, the clinical response may be limited in cases with concurrent chronic allograft nephropathy.
References

Demeter LM. JC, BK, and other polyomaviruses; progressive multifocal leukoencephalopathy. In: Mandell GL, Bennett JE, Dolin R, eds. Principles and Practice of Infectious Disease. London: Churchill Livingstone, 1995:1400-1406.
Pappo O, Demetris AJ, Raikow RB, et al. Human polyoma virus infection of renal allografts: histopathological diagnosis, clinical significance, and literature review. Mod Pathol 1996;9(2):105-109.
Coleman DV, MacKenzie EF, Gardner SD, et al. Human polyomavirus (BK) infection and ureteric stenosis in renal allograft recipients. J Clin Pathol 1978;31(4):338-347.
Gardner SD, MacKenzie EF, Smith C, et al. Prospective study of the human polyomaviruses BK and JC and cytomegalovirus in renal transplant recipients. J Clin Pathol 1984;37(5):578-586.
Arthur RR, Shah KV, Charache P, et al. BK and JC virus infections in recipients of bone marrow transplants. J Infect Dis 1988;158(3):563-569.
Randhawa PS, Finkelstein S, Scantlebury V, et al. Human polyoma virus interstitial nephritis in the allograft kidney Transplantation 1999;67:103-109.
---
Please mail comments, corrections or suggestions to the TPIS administration at the UPMC.

Last Modified: Thu Jun 18 10:14:08 EDT 2009

If you have more questions, you can always email TPIS Administration.