---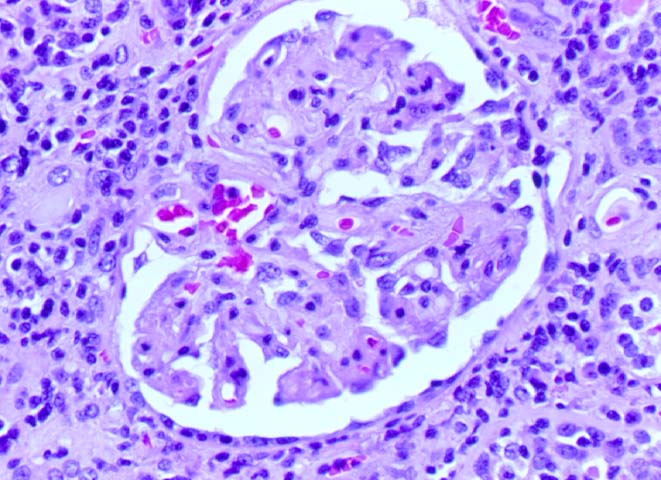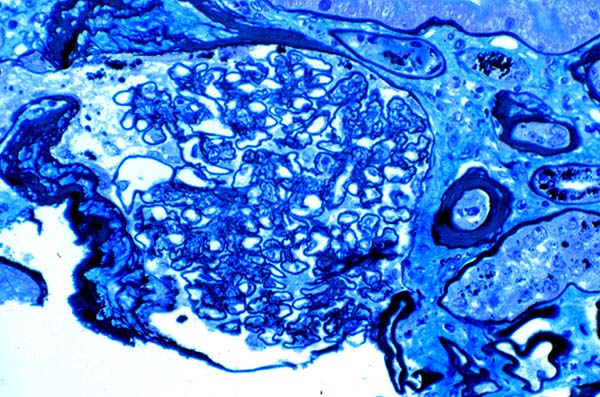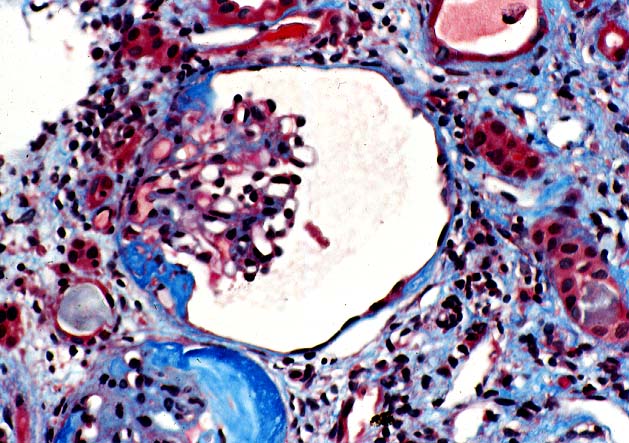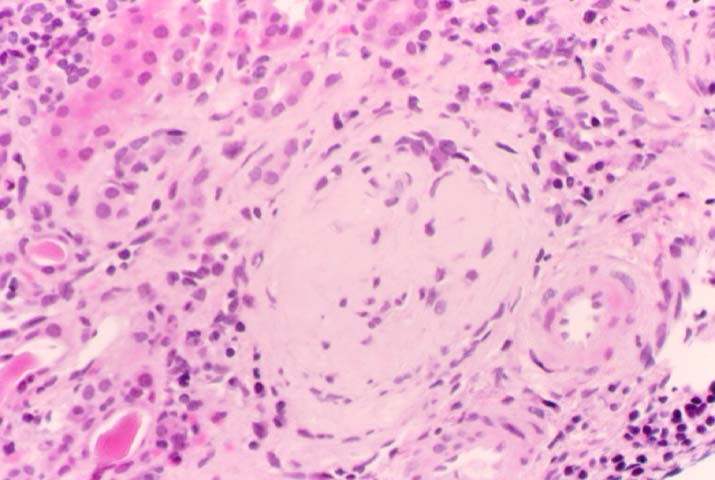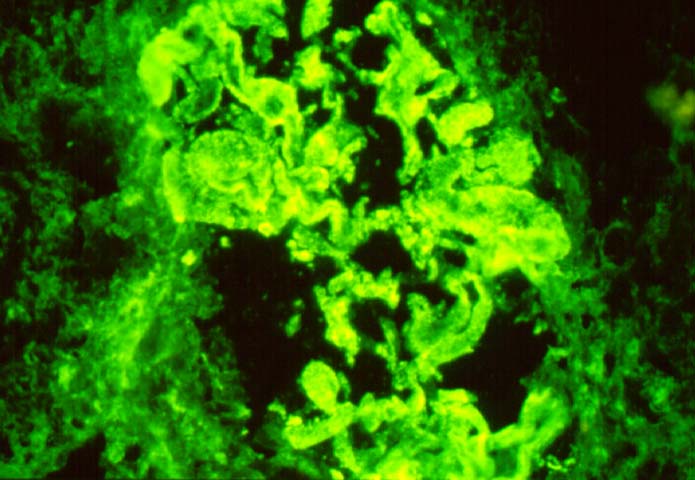 Ischemic Glomerulopathy

Acute: glomerular capillary engorgement and glomerular necrosis (illustrated in the sections on hyperacute and severe acute rejection). Late: thickening, wrinkling and collapse of glomerular capillary walls associated with extracapillary fibrotic material. May be a sequel to diffuse arterial occlusion in chronic vascular rejection.
---
Please mail comments, corrections or suggestions to the TPIS administration at the UPMC.

University of Pittsburgh. All rights reserved. Unauthorized redistribution prohibited.

[FRAMES] [NO FRAMES]

If you have more questions, you can always email TPIS Administration.