---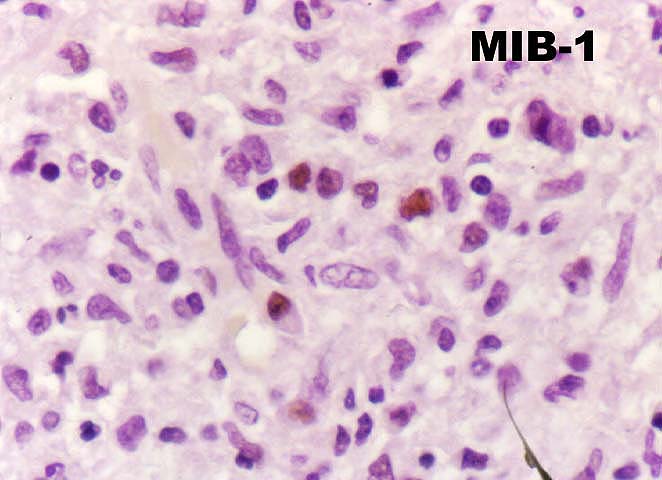 Figure 11. This is a higher magnification of the shoulder region of the plaque shown in figure 10 stained with MIB-1, which decorates cells synthesizing DNA. Note the uptake of cells in the shoulder region, which are a mixture of donor and recipient lymphocytes. In this case, one could postulate that an MLR was occurring in the arterial wall.
---
Please mail comments, corrections or suggestions to the TPIS administration at the UPMC.

Last Modified: Mon Aug 24 8:00:00 EDT 2009

If you have more questions, you can always email TPIS Administration.