---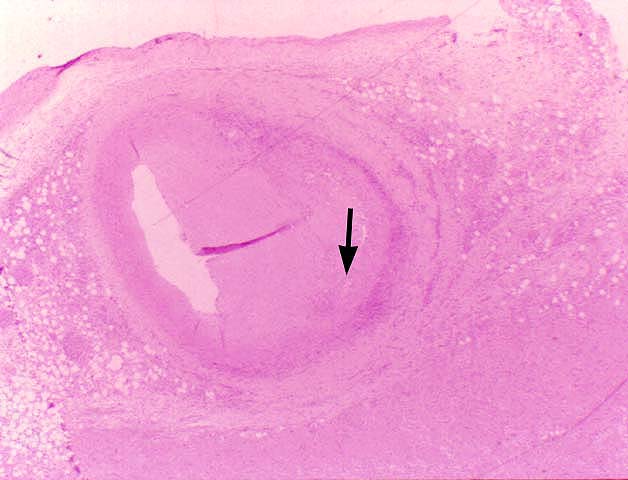 Figure 10. Atherosclerotic disease in the donor is also likely a contributing factor to the development of GVD. This section of a coronary artery was obtained at autopsy from a heart graft that failed 6 days after transplantation because of rejection. Although there is no endothelial inflammation in this artery, there is blastic transformation of lymphocytes in the shoulder region of the atherosclerotic plaque(arrow) that was likely a donor disease.
---
Please mail comments, corrections or suggestions to the TPIS administration at the UPMC.

Last Modified: Mon Aug 24 8:00:00 EDT 2009

If you have more questions, you can always email TPIS Administration.