---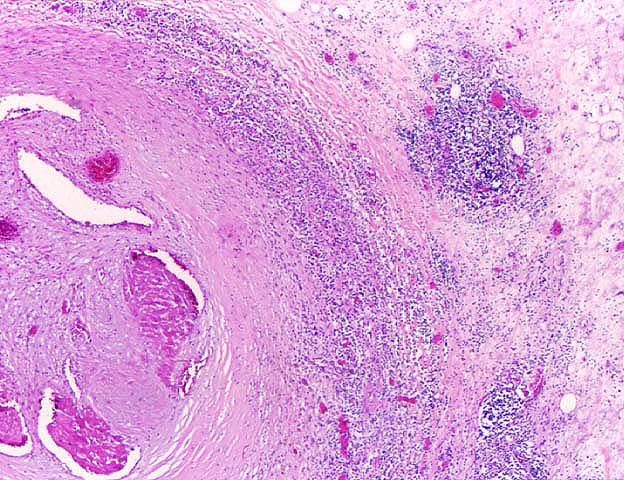 Figure 5. A higher magnification of the artery shown in figure 4, illustrates the adventitial inflammation and the lumenal thrombosis with recanalization.
---
Please mail comments, corrections or suggestions to the TPIS administration at the UPMC.

Last Modified: Mon Aug 24 8:00:00 EDT 2009

If you have more questions, you can always email TPIS Administration.