---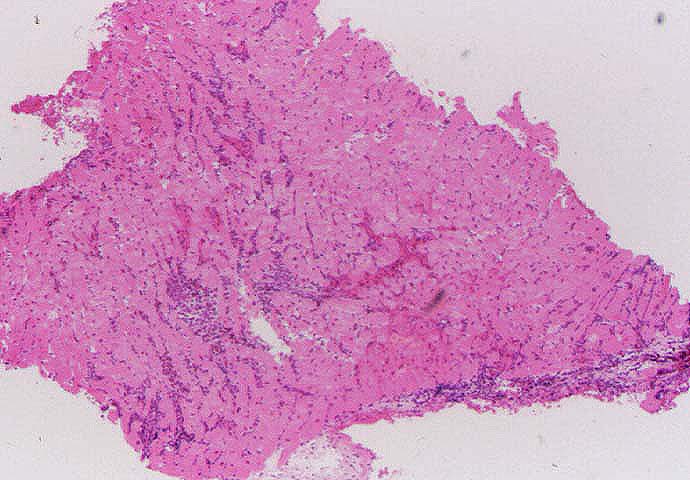 Figure 2. Multifocal aggressive infiltrates with areas of myocyte injury are the key features used to diagnose multifocal moderate acute rejection. In this photomicrograph, from a biopsy obtained 3 weeks after transplantation, note perivascular and interstitial infiltrate, that is generally more severe than seen in mild acute rejection.
---
Please mail comments, corrections or suggestions to the TPIS administration at the UPMC.

Last Modified: Mon Aug 24 8:00:00 EDT 2009

If you have more questions, you can always email TPIS Administration.