---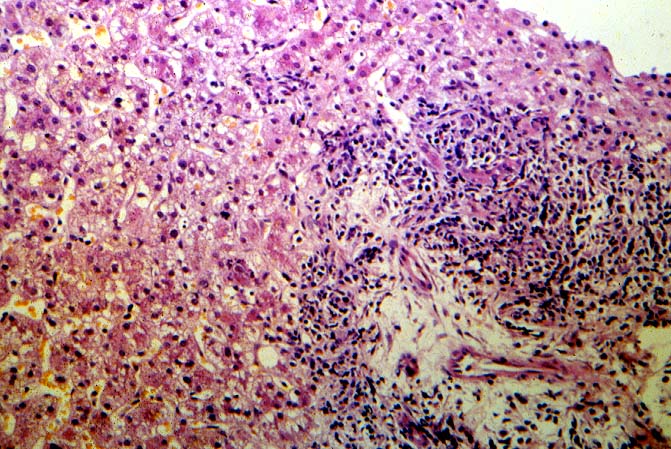 Figure 8. Cytomegalovirus can also cause a mononuclear portal inflammatory infiltrate, as shown in this photomicrograph. The inclusion bodies can be seen in bile duct epithelium, endothelium, hepatocyte or any other cell type.
---
Please mail comments, corrections or suggestions to the TPIS administration at the UPMC.

Last Modified: Thu Jun 18 10:14:08 EDT 2009

If you have more questions, you can always email TPIS Administration.