---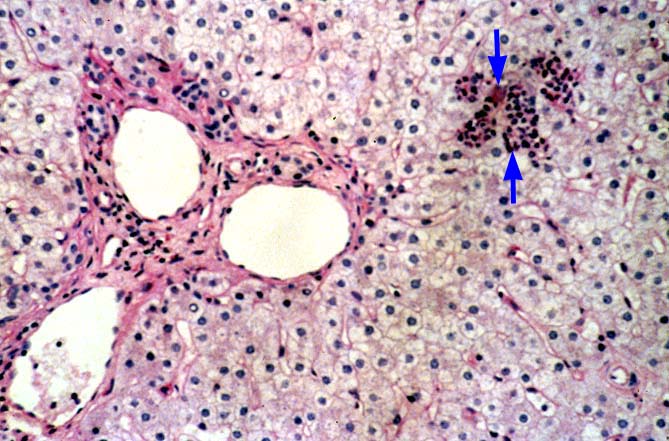 Figure 1. Cytomegalovirus most often manifests as small microabscesses distributed randomly throughout the lobules( arrow). Note the small collection of neutrophils surrounding an enlarged hepatocyte( arrow).
---
Please mail comments, corrections or suggestions to the TPIS administration at the UPMC.

Last Modified: Thu Jun 18 10:14:08 EDT 2009

If you have more questions, you can always email TPIS Administration.