---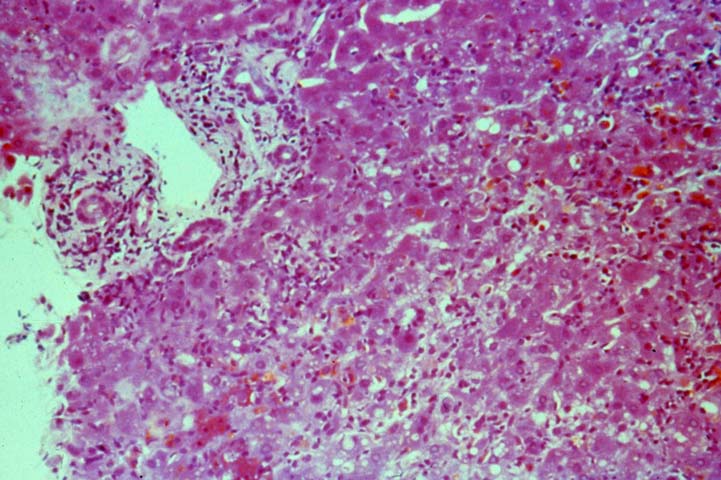 Figure 2. Lowering or withdrawal of immunosuppression in a liver allograft recipient with type B hepatitis can re-arm the immune system and lead to a severe acute hepatitis, as shown in this case. Note the severe Kupffer's cell hypertrophy and lobular inflammation, while there is little portal inflammation and no bile duct damage.
---
Please mail comments, corrections or suggestions to the TPIS administration at the UPMC.

Last Modified: Thu Jun 18 10:14:08 EDT 2009

If you have more questions, you can always email TPIS Administration.