---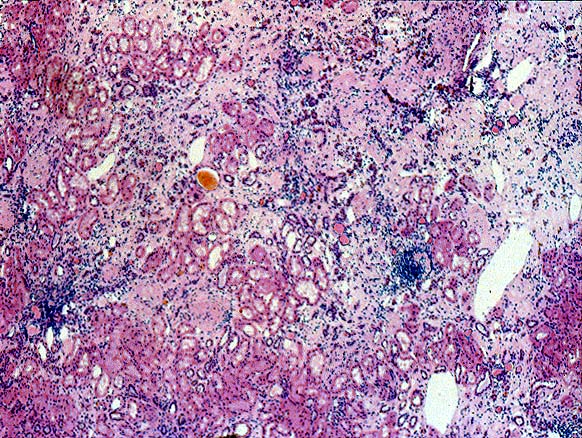 Figure 1. Wedge biopsy from an old donor examined by frozen section prior to transplantation. Several sclerotic glomeruli are seen, and these constituted greater than 30% of the total glomeruli sampled. There is moderate interstitial fibrosis and tubular atrophy present as well. This kidney was not accepted for transplantation.
---
Please mail comments, corrections or suggestions to the TPIS administration at the UPMC.

Last Modified: Thu Jun 18 10:14:08 EDT 2009

If you have more questions, you can always email TPIS Administration.