Contributed by Randall G. Lee, M.D.
---
PATIENT HISTORY: Per referral letter, the patient is an elderly male who was transplanted for alcoholic cirrhosis (no HCV). He developed increasing transaminases and was biopsied in late October. The patient was treated with ganciclovir and eventually normalized his liver function tests.

In December, he again had a bump in liver function tests and was treated empirically for rejection. The liver function tests remained elevated, however, and another biopsy was performed. Because of persistently elevated liver tests, the patient was again biopsied last week. Review of outside material.
---
Final Diagnosis (Case 28)
PART 1: ALLOGRAFT LIVER, NEEDLE BIOPSY -

MILD LOBULAR HEPATITIS WITH VIRAL INCLUSIONS CONSISTENT WITH CYTOMEGALOVIRUS.
NO EVIDENCE OF ACUTE REJECTION.
PART 2: ALLOGRAFT LIVER, NEEDLE BIOPSY -

PORTAL DUCTULAR RESPONSE WITH REACTIVE LOBULAR CHANGES.
NO VIRAL INCLUSIONS IDENTIFIED, BUT IMMUNOSTAINS POSITIVE FOR A SINGLE CMV INCLUSION.
NO EVIDENCE OF ACUTE REJECTION.
PART 3: ALLOGRAFT LIVER, NEEDLE BIOPSY -

PORTAL EXPANSION WITH DUCTULAR REACTION (EXCLUDE DUCT STRICTURE OR OTHER FORM OF BILIARY OBSTRUCTION).
NO EVIDENCE OF ACUTE REJECTION.
COMMENT:
None of the biopsies show evidence of acute rejection. The changes in the two most recent biopsies raise the possibility of an underlying duct stricture or other form of biliary obstruction as a contributing factor.
Previous Biopsies on this Patient:
NONE
TPIS Related Resources:
Liver Allograft Rejection Grading
Liver Transplant Topics
---
Gross Description - Case 28
The specimen consists of seven (7) consult slides,Part 1 (3), Part 2 (2) and Part 3 (2). No surgical pathology reports are received with the specimen.
---
Microscopic Description - Case 28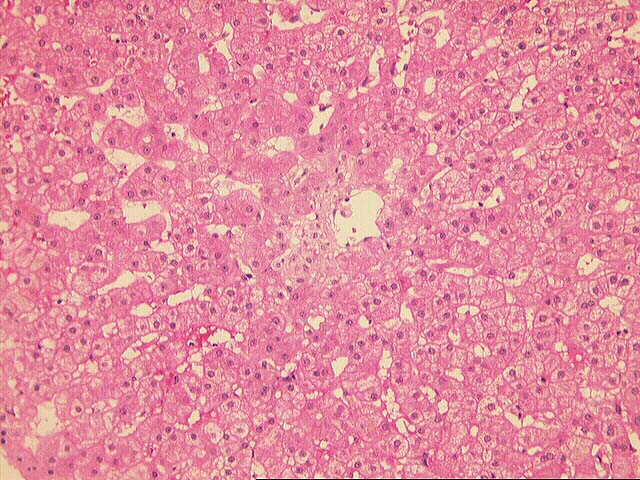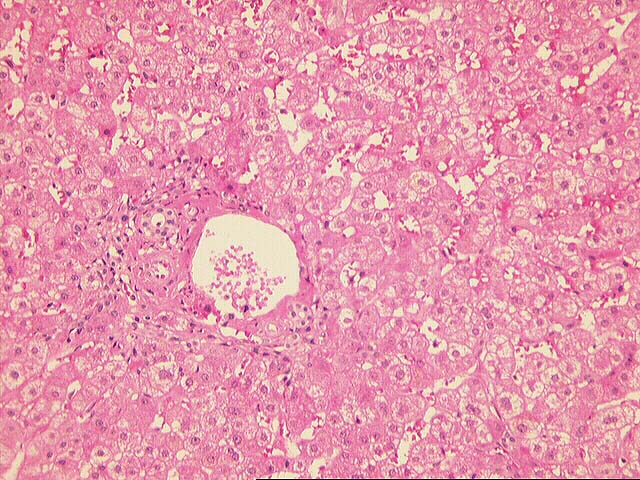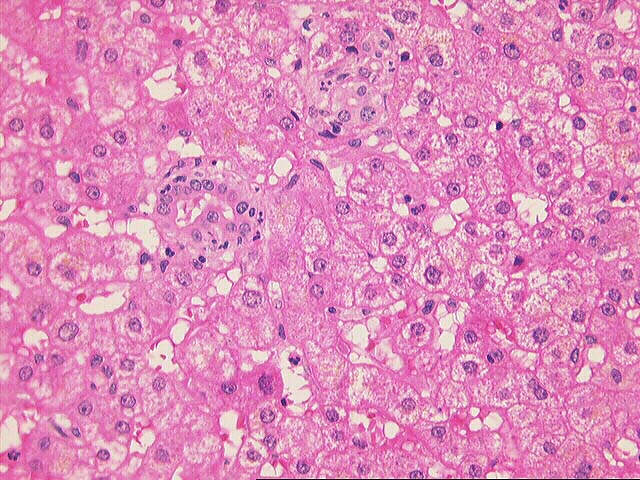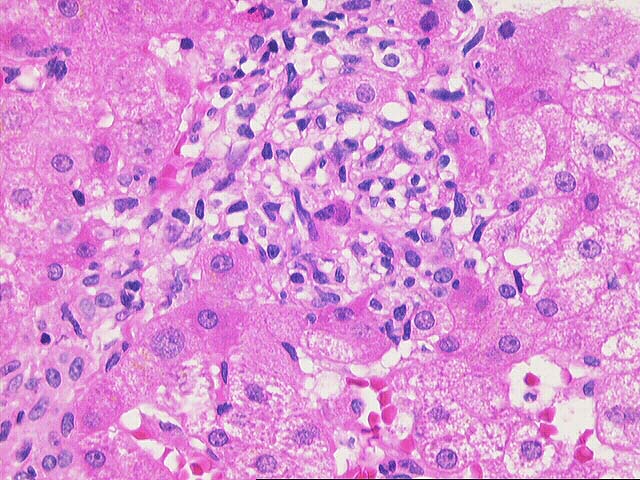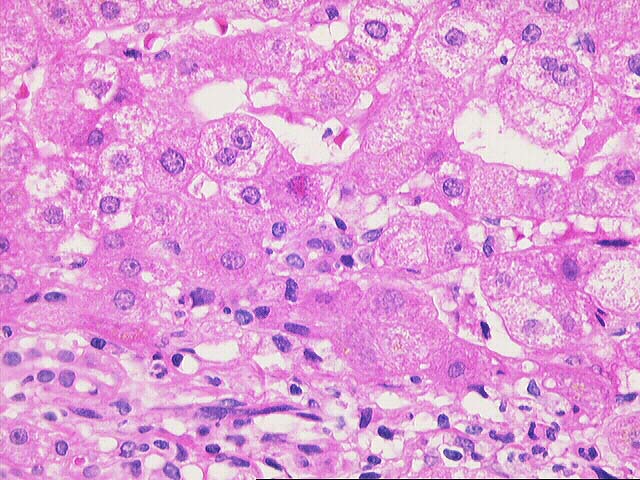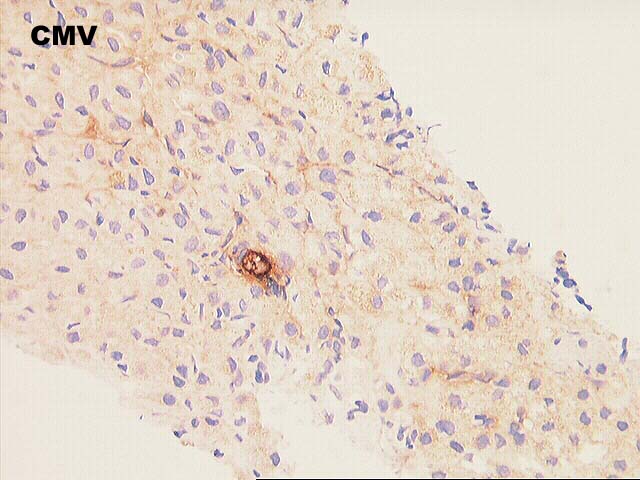 The initial liver biopsy demonstrates portal inflammation together with a mild lobular hepatitis composed of a vaguely granulomatous and mixed infiltrate scattered randomly in the lobule. Rare hepatocellular inclusions are identified. Although not classic for CMV inclusions, they are consistent and the immunostain confirms their presence.
The second biopsy shows portal reaction with expansion and ductular proliferation together with reactive lobular changes, including Kupffer cell aggregates and a predominantly mononuclear infiltrate. No viral inclusions are identified, but a single CMV inclusion is noted on the immunostain.
These changes become more pronounced in the final biopsy which shows stellate expansion of the portal tracts, together with a more pronounced degree of ductular proliferation and neutrophil response. There is, again, a reactive lobular component. No evidence of acute rejection is seen, and no viral inclusions are identified either on the routine or immunostains. The progression of changes suggest that biliary stricturing should be excluded.
---
Please mail comments, corrections or suggestions to the TPIS administration at the UPMC.