Contributed by Anthony Demetris, M.D.
---
PATIENT HISTORY: Per referral letter, the patient is a middle aged white female who underwent liver transplantation on for sclerosing cholangitis. At the time of operation, an anastomosis was made with a Roux-En-Y duodenal loop. She has mildly elevated liver function tests for the last month. The question at this time is whether she had ductal obstruction, or acute cellular rejection or some other diagnosis.
---
Final Diagnosis (Case 14)
ALLOGRAFT LIVER, NEEDLE BIOPSY (9 MONTHS STATUS POST ORTHOTOPIC LIVER TRANSPLANTATION) -

MILD ACUTE CELLULAR REJECTION WITH PROMINENT CENTRAL VENULITIS (see microscopic description).
Previous Biopsies on this Patient:
NONE
TPIS Related Resources:
Liver Allograft Rejection Grading
Liver Transplant Topics
---
Gross Description - Case 14
The specimen consists of two (2) consult slides with an accompanying surgical pathology report.
---
Microscopic Description - Case 14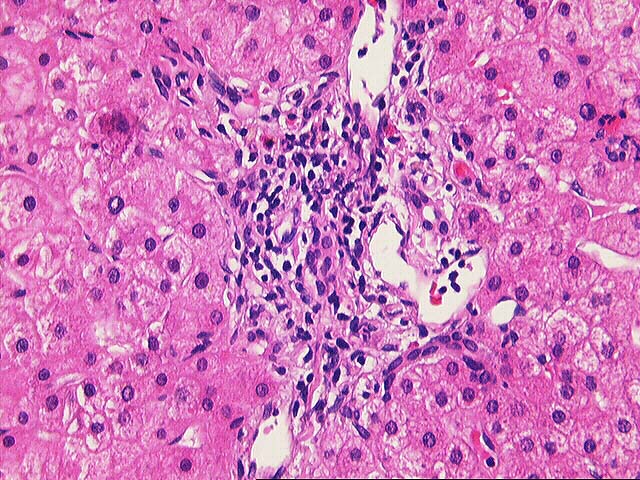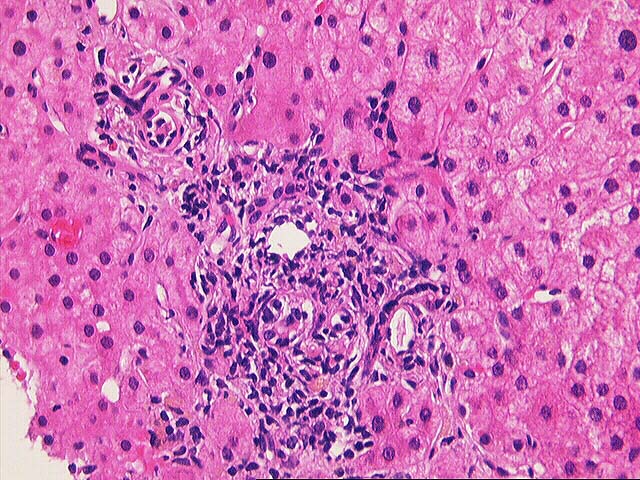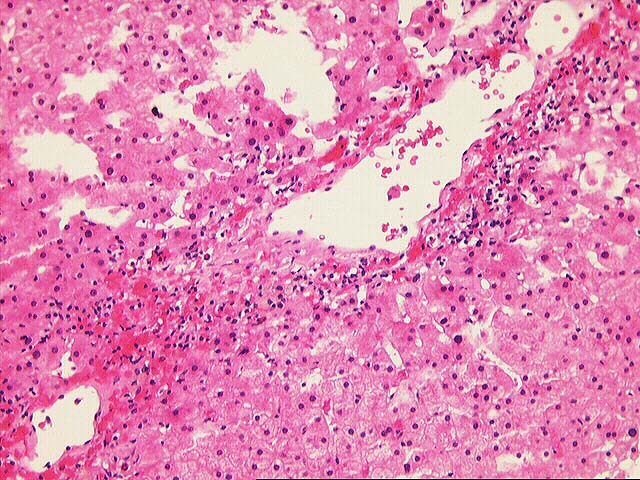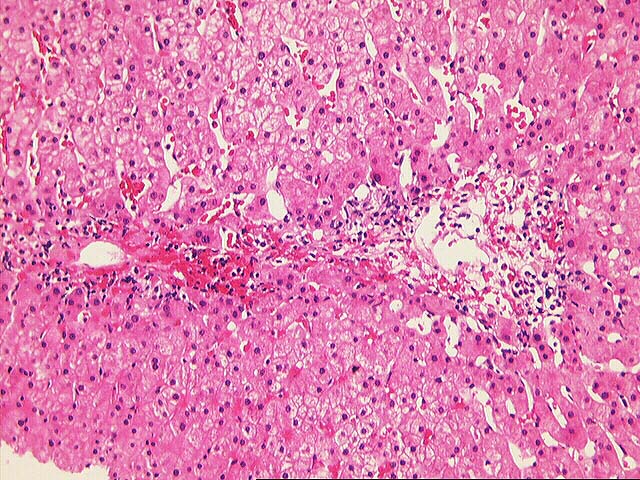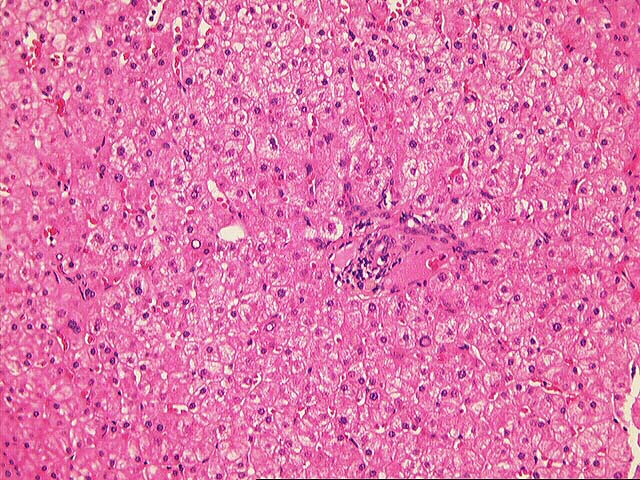 The normal lobular architecture is mildly distorted secondary to mild portal expansion because of a mild mixed portal inflammatory cell infiltrate and mild cholangiolar reactivity. Focal bile duct infiltration and damage is seen, and there is mild portal edema. However, no periductal or lamellar edema or significant cholestasis is appreciated.
One of the most striking findings is the presence of perivenular inflammation, hepatocyte dropout and congestion. No significant lobular disarray or viral inclusions are seen.
Overall, the histopathological changes are diagnostic of mild acute cellular rejection with prominent central venulitis. While we cannot absolutely exclude a diagnosis of biliary tract obstruction or stricturing because of the mild cholangiolar reactivity and other portal changes, the centrilobular inflammation, necrosis and dropout are not seen with mechanical biliary tract problems. I look forward to any follow-up in this case.
---
Please mail comments, corrections or suggestions to the TPIS administration at the UPMC.