Contributed by Randall G. Lee, M.D.
---
PATIENT HISTORY:
Per referral letter, the patient is an elderly female with abnormal liver function tests as well as negative markers for viral hepatitis, antimitochondrial antibody and antinuclear antibody. She has been off prescription medicines for some time. Review of outside material.
---
Final Diagnosis (Case 69)

LIVER, NEEDLE BIOPSY -

EVOLVING CIRRHOSIS WITH MODERATE INFLAMMATORY ACTIVITY.
NO SPECIFIC ETIOLOGIC CLUES IDENTIFIED.
Comment:
On purely histologic grounds, the features seen would suggest either viral hepatitis or autoimmune hepatitis as a cause of the cirrhosis, but these have apparently been ruled out by appropriate serologic and virologic testing. There is no evidence to support steatohepatitis, biliary cirrhosis, alpha-1-antitrypsin deficiency or hemochromatosis as etiologies. This case, therefore, appears to fall into that approximately 30% of cirrhotic livers that remains cryptogenic.
Previous Biopsies on this Patient:
None
TPIS Related Resources:
Liver Transplant Topics
---
Gross Description (Case 69)

The specimen consists of two (2) consult slides and one (1) paraffin block with an accompanying surgical pathology report.
---
Microscopic Description (Case 69)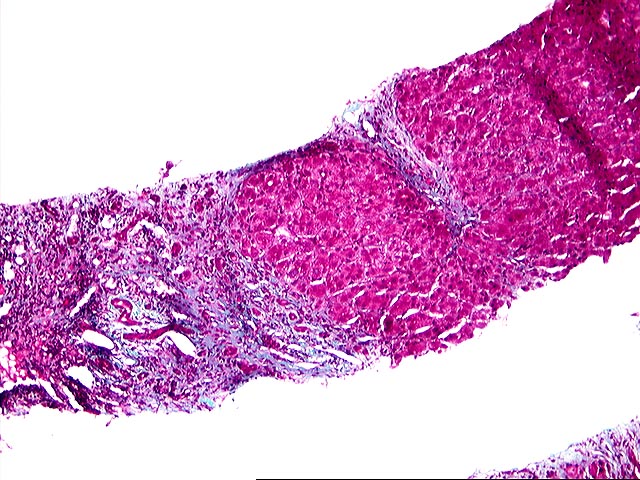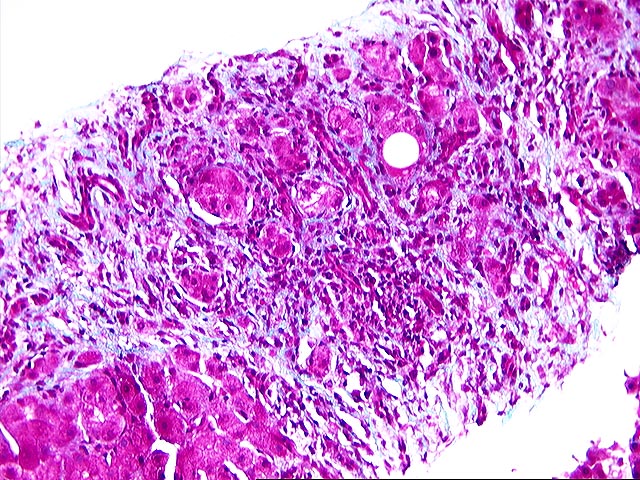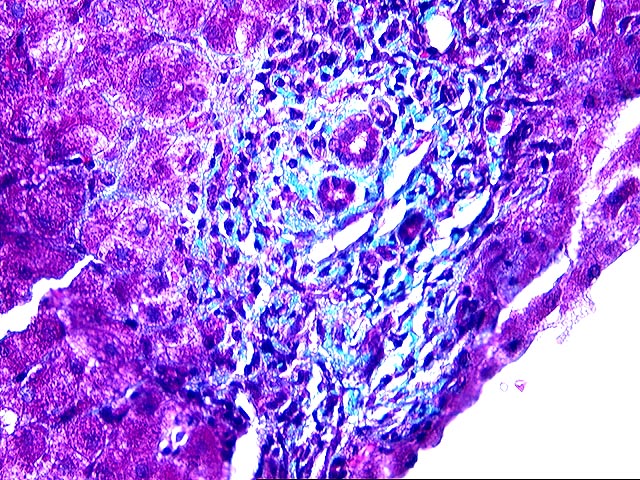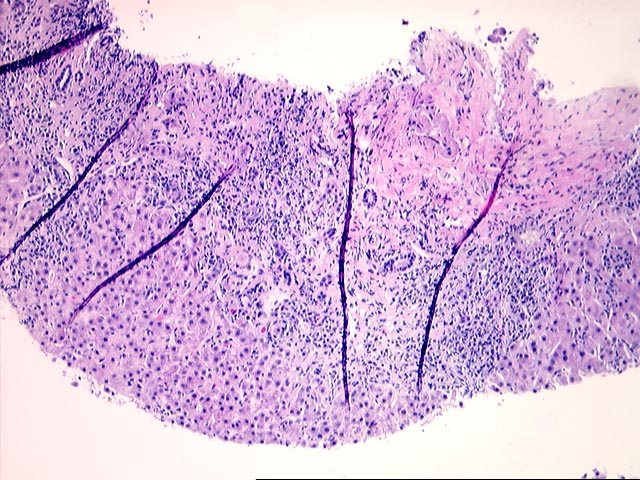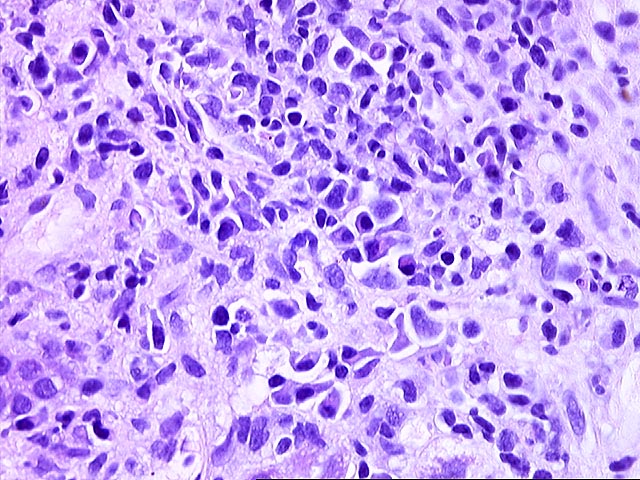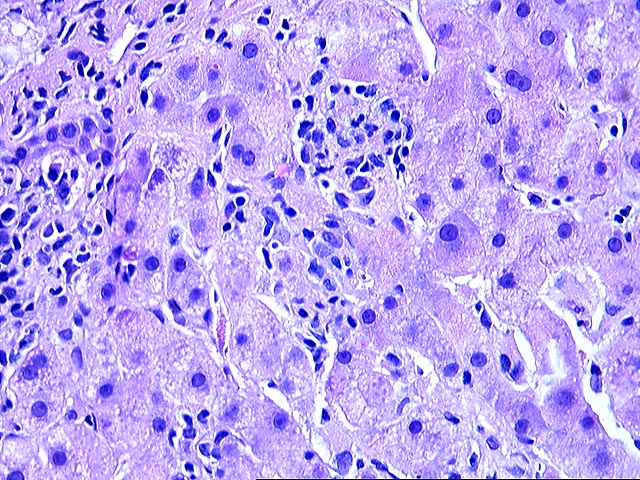 The liver biopsy shows zones of parenchymal collapse and fibrosis with early formation of parenchymal nodules, consistent with an evolving cirrhosis. The fibrous zones contain proliferated ductules and a patchy moderate mononuclear infiltrate, including lymphocytes and occasional plasma cells. There is mild to moderate piecemeal necrosis seen. Interlobular bile ducts appear intact. The lobules demonstrate moderate inflammatory infiltration with focal necroses and occasional acidophilic bodies. No ground glass hepatocytes, viral inclusions, cytoplasmic globules or pigment deposition are seen. There is no steatosis or evidence of steatohepatitis.
The appearances are those of an evolving cirrhosis, but no specific etiologic clues can be identified. The features do not suggest primary biliary cirrhosis, primary sclerosing cholangitis, hemochromatosis, Wilson's disease, or steatohepatitis.
Overall, the histologic appearances are most suggestive of a viral or autoimmune-induced cirrhosis, but these diagnoses will rest upon the clinical and laboratory features.
---
Please mail comments, corrections or suggestions to the TPIS administration at the UPMC.