Contributed by Randall G. Lee, M.D.
---
PATIENT HISTORY:
Per referral letter, the patient is a middle aged male who came to the doctor's office about a month ago with chief complaints of jaundice and pruritus. All laboratory tests including the hepatitis profile, ANA, AMA,and antitrypsin were negative. The ERCP shows a patent biliary tract. The CT scan shows a slightly thickened wall of the gallbladder without any stones. The last time, bilirubin was 4.0 mgm%. Review of outside material.
---
Final Diagnosis (Case 59)

LIVER, NEEDLE BIOPSY -

OBSTRUCTIVE TYPE PORTAL TRACT CHANGES WITH PORTAL-PORTAL BILIARY FIBROSIS.
MILD CANALICULAR CHOLESTASIS.
KUPFFER CELL SIDEROSIS WITH 1+ HEPATOCELLULAR IRON ACCUMULATION.
Comment:
The portal changes (including the bile ductular proliferation, the pattern of portal-based bridging fibrosis and the predominantly neutrophilic infiltrate) are all strongly suggestive of a process of biliary obstruction. We note that the cholangiogram is reportedly normal. Nonetheless, because the histology has such strong obstructive features, the cholangiogram should be carefully reviewed to exclude a subtle obstruction such as due, for example, Klatskin's-type bile duct carcinoma. A cholestatic drug reaction is a less likely possibility.
Previous Biopsies on this Patient:
None
TPIS Related Resources:
Liver Transplant Topics
---
Gross Description - Case 59

The specimen consists of six (6) consult slides with an accompanying surgical pathology report.
---
Microscopic Description - Case 59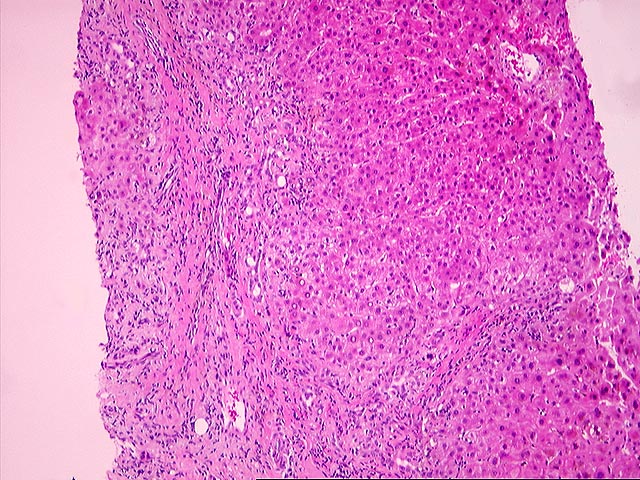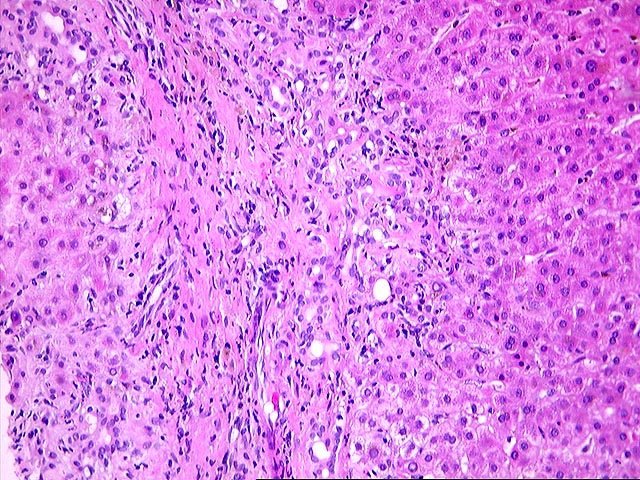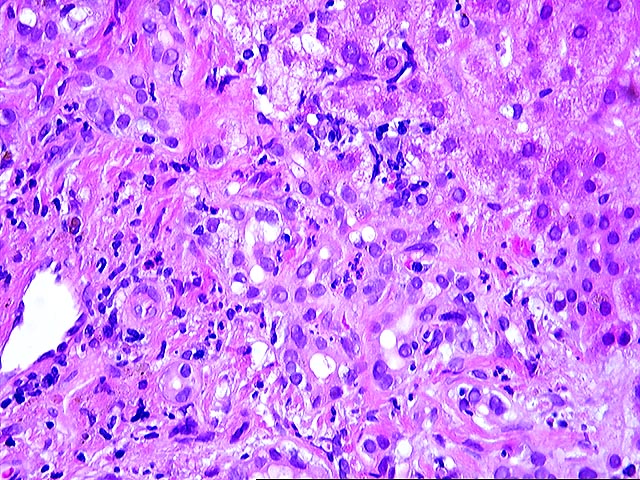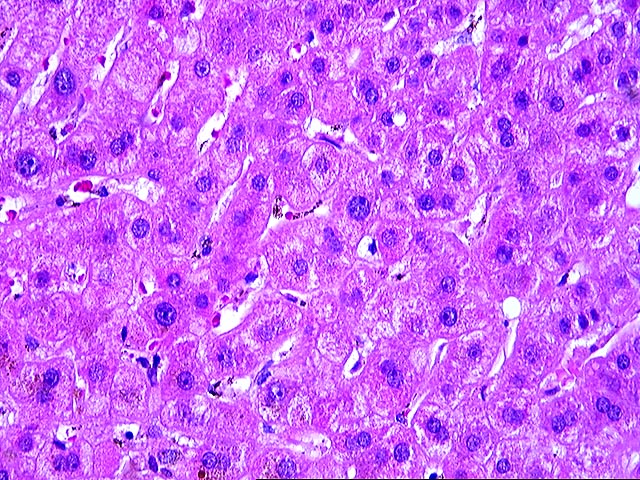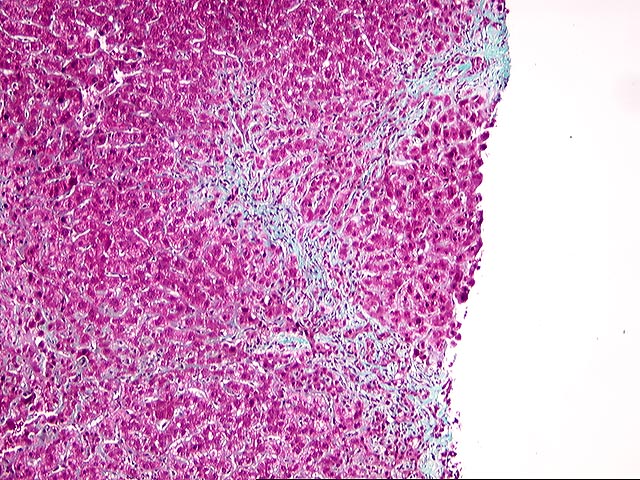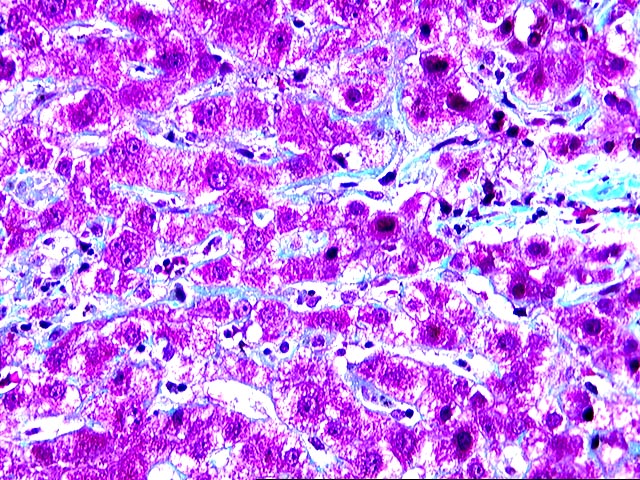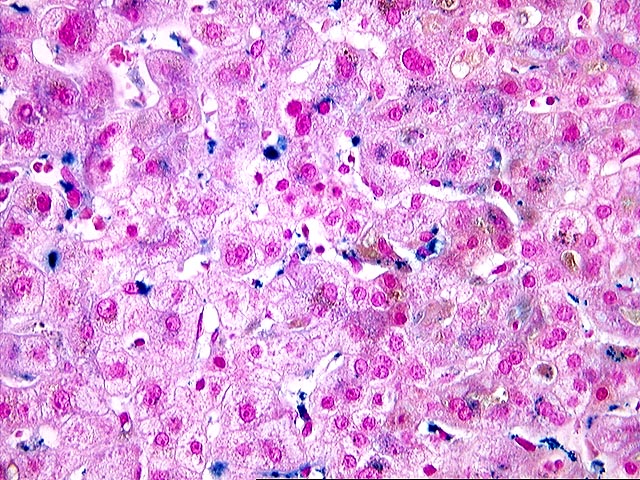 The liver biopsy shows expanded portal tracts with early formation of the portal-portal fibrous bridges. The tracts uniformly demonstrate prominent bile ductular proliferation particularly along the edges of the tracts. This is associated with a mixed inflammatory infiltrate that is rich in neutrophils and contains scattered eosinophil and mononuclear cells. Intralobular bile ducts are intact and occasionally show reactive epithelial changes and hyperplasia. The lobules demonstrate nuclear irregularity, together with mild canalicular cholestasis which is associated with a minor inflammatory component. Occasionally glycogenated nuclei are also seen.
The changes in the biopsy are strongly suggested of biliary obstruction. Although a cholestatic drug reaction is a less likely possibility, the cholangiogram should be reviewed to insure that low grade obstruction is not present.
---
Please mail comments, corrections or suggestions to the TPIS administration at the UPMC.