---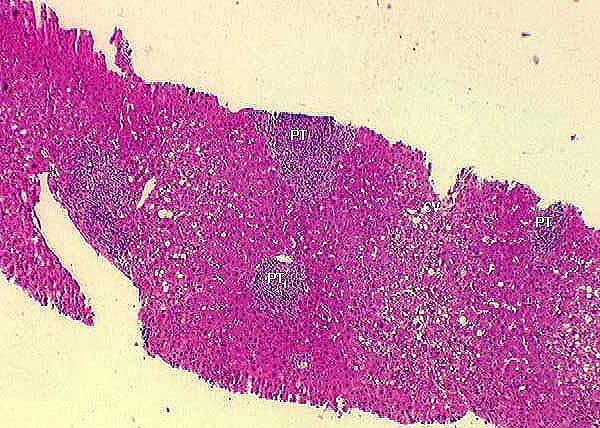 Figure 1. In this example of moderate acute rejection, most of the portal triads are expanded by a rejection infiltrate. In the Banff Schema, this biopsy would receive a score of "2" or moderate portal inflammation. However, perivenular inflammation associated with centrilobular hepatocyte necrosis is not seen.
---
Please mail comments, corrections or suggestions to the TPIS administration at the UPMC.

Last Modified: Thu Jun 18 10:14:08 EDT 2009

If you have more questions, you can always email TPIS Administration.