---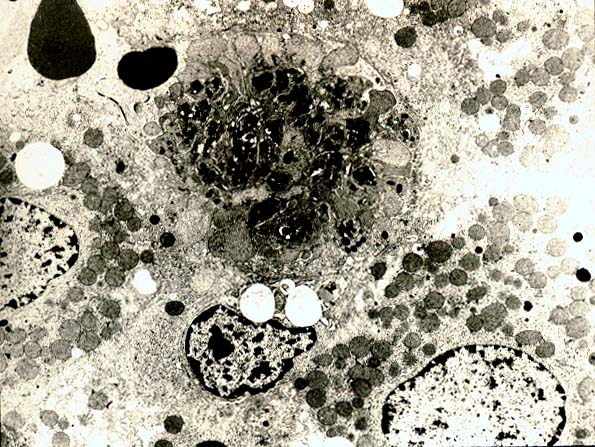 As early as 10 minutes after transplantation of a liver allograft into a presensitized recipient, platelets and platelet fragments fill the sinusoids, as shown here(arrow). The surrounding hepatocytes are relatively unremarkable and the adjacent Kupffer's cells show no evidence of platelet phagocytosis.
---
Please mail comments, corrections or suggestions to the TPIS administration at the UPMC.

Last Modified: Thu Jun 18 10:14:08 EDT 2009

If you have more questions, you can always email TPIS Administration.